5 Thoughtful Gifts For New Mothers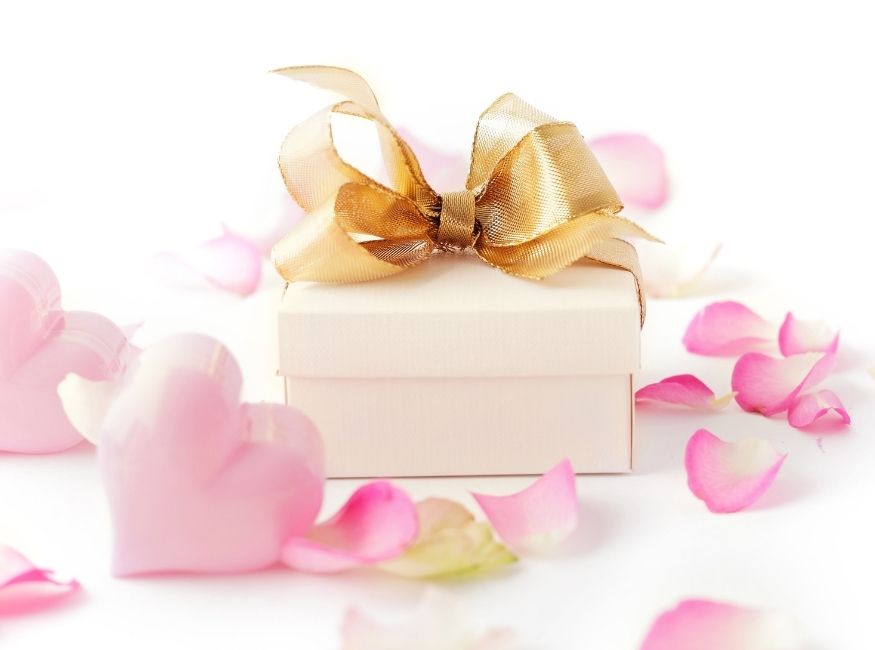 The act of giving gifts is as old as time itself. For an occasion as significant as a mom welcoming her child into the world, a gift is even more important.
If you know a new mom and want to get her something, you may be thinking along the lines of unique, striking, and functional. After all, you don't want to get something that looks like it was a second thought. Neither do you want to get something that will sit in storage gathering dust because she probably got more than a few versions of it.
Following are five functional gifts that you can get for the new mom you know. From memory-making handprint kits to gift certificates, these are gifts that she will not only use, but will enjoy.
Baby Handprint Kit
If you want to give a gift that will leave a beautiful memory that can even be passed on to the little bundle of joy when they grow up, this baby hand print kit is the one. Babies grow up fast, and those tiny, fragile hands will soon be big and capable. For most moms, having a keepsake of those early tender days is something they may not speak about, but they would love to have.
This print kit consists of a pack of non-toxic white clay, a hand painted solid wood frame, double-sided tape, a small roller, and instructions. There is enough clay to use to create a memory that will last. The fact that it is more than a simple photograph adds an extra dimension and sentiment to it.
The clay takes a long time to dry, so if the outcome is at first less than desirable, it's possible to knead it again, spread it, and then attempt to take the imprints afresh. Once done, assembly is easy enough and the result is a beautiful display of baby's foot and hand prints that you can show them once they grow up.
Lactation Consultation: Gift Certificate
Having a child comes with a lot of new experiences all at once, and a lot is expected of new moms. One of the most overlooked things is nursing; people often assume it will come naturally and automatically.
This, however, is not always the case. There are many issues that can affect breastfeeding, ranging from not having enough milk to having too much, or being unable to get the baby to latch on properly while breastfeeding.
All these may make it hard for the new mom to enjoy having her little angel and make it stressful when she has a hard time nursing. A gift certificate for lactation consultation will come in handy because mom will learn how to nurse well and effectively, making this gift one that both mother and child will benefit from immensely.
This can be gifted either at the baby shower or when baby arrives. Sometimes moms prefer to have a consultation ahead of time to avoid any bumps in the road and so that she's ready right from the start. But sometimes new moms prefer to wait until the baby is here so that it's easier to assess latch and milk production issues.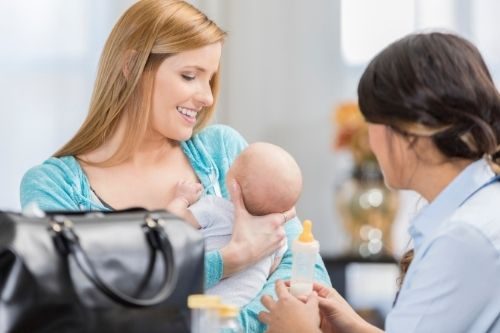 Chiropractic Gift Certificate
The whole journey of pregnancy is loaded with a lot of sensations and changes. During and after delivery, a lot of stress is exerted on the new mother's body and this may leave her tired and sore for quite a while.
Understandably, she may not want to take drugs constantly to alleviate the pain and discomfort, so a natural method of relief like chiropractic care may be very welcome. Neck and upper back pain are common during this time due to the adjustments of carrying and breastfeeding a baby.
With a chiropractic gift certificate, a new mother will have access to chiropractic adjustments which will gently cure and prevent common problems that most women get postpartum. She can also get safe and effective pediatric chiropractic for her newborn which can help relax the baby by easing the tension the infant underwent during childbirth.
A chiropractor can also help the mom find optimal positions for lifting, carrying, and nursing her baby, preventing new strains from occurring in the future. This is therefore a gift that is both thoughtful and practical.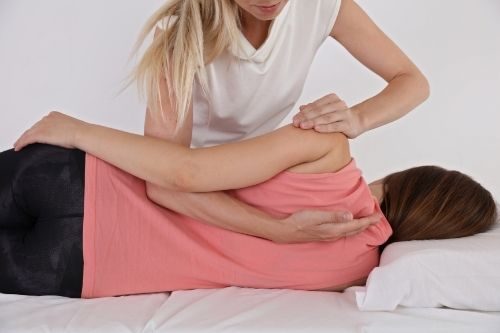 Cleaning Services
Any new mom will tell you she would love to spend maximum time bonding with her newborn because they really do grow up fast. One thing that gets in the way of this is chores. There will still be dishes to clean, laundry to do, and shelves to organize as well as meals to make.
If you can help a new mom keep her house in order while she enjoys her new baby, she will be extremely grateful. Apart from affording her more time with her baby, she will also avoid straining her healing body while scrubbing, dusting, and folding.
In a clean house her mind will be relaxed, and a calm mother often results in a calm baby. Lower levels of stress lead to reduced levels of anxiety, and while bringing home a newborn tends to be an anxious and stressful time, being in a clean environment can help reduce the stress.
If you want to give a gift that she's probably not expecting and one that will make a big impact on a new mom, you should think about getting her a gift certificate for cleaning services.
Video Baby Monitor
This final gift idea is perfect for keeping an eye on the little one. The best part about a video monitor is its ability to reduce a mom's anxiety when her baby is tucked in, also giving her time to get things done.
The fact that this particular monitor has two cameras and split screen for the display means that mom can simultaneously keep an eye on two different rooms at the same time.
Remote panning and two-way talk back supported on a secure connection between the camera and the monitor enables both parents to maintain constant contact with their baby, and possibly an older child as well.
For the mom who wants to get some things done around the house while having peace of mind and security, this monitor will be heaven-sent. This may be a gift that everyone in the household makes use of and appreciates, even as the baby grows into the toddler years.
Thoughtful Gifts Make the Best Gifts
A new mom will have her hands full, and this is where a thoughtful gift can come in handy. When you get her something that will help make it easier to look after her baby, you will leave a lasting impression on her.
Taking the time to find a gift that is not generic may help take away some of the stress that inevitably comes with having a child. Having a child is also expensive, so gifting a new mom a certificate for something besides basic baby needs will go a long way in making her feel loved and cared for. She will be happy to get something she wants but maybe has to put aside because of funds.
In the end, while it is the thought that counts when you get someone a gift, it takes just a little creativity to make your gift stand out among the rest. Everyone loves to buy cute little onesies and tiny baby socks, but if the new mom in your life already has plenty of those, it may be time to think outside the box.