A Guide to Buying the Perfect Wristwatch for Your Style
There's something about a woman in a wristwatch. It just feels so feminine, powerful, and put together all at the same time. Like everything she does, she does it with precision and poise. But with so many different styles, colors, and straps, how do you find the perfect watch to complement your look? Not to worry, we're here to help! 
Read on for our guide to finding the ideal wristwatch for your feminine style and rock every outfit choice you opt for!
know your budget
When choosing a wristwatch, the first step is to consider your budget and brand preferences. Ladies' watches can be found at a wide range of price points, from entry-level options to high-end luxurious timepieces. Once you've determined how much you're willing to spend, you can start narrowing down your options by brand. If you prefer a particular designer or watchmaker, that will help narrow your search. Alternatively, if you're open to exploring different brands, that can help you tap into broader collections. Once you've considered your budget and brand preferences, you can start shopping around for the wristwatch more confidently.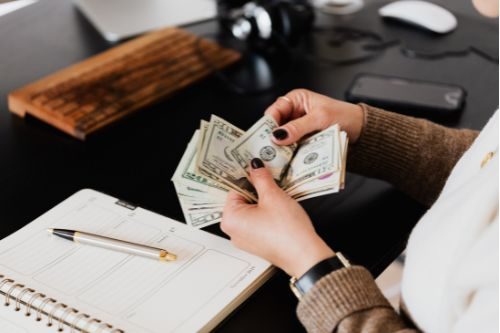 do some style research
While women's wristwatches come in all shapes, sizes, and styles, some trends are worth paying attention to when making a purchase. Minimalist designs are always popular, as they can be easily dressed up or down depending on the occasion. If you're looking for something with a bit more personality, metallic accents or colorful straps are a great way to add some interest to your outfit. And finally, don't forget to consider the practicalities: make sure the watch is comfortable to wear and easy to read so you can always stay on schedule. With these points taken care of, you can find the perfect wristwatch to suit your style preferences.
strap or bracelet- what looks sexier?
While women have been wearing wristwatches for centuries, it wasn't until the late 19th century that they became widely accepted as a fashionable accessory. Today, women's wristwatches come in a wide variety of styles, from dressy to sporty and everything in between. One factor that can be important when choosing a women's wristwatch is the type of strap or bracelet. For example, a metal bracelet will give a dressier look, while a leather strap is more casual. There are also many different colors and patterns available, so you can choose one that coordinates with your other jewelry or wardrobe. Ultimately, the type of strap or bracelet you select is a matter of personal preference. However, keep in mind that it's an important factor in determining the overall look of your watch.
pay attention to the details
Today, women's wristwatches come in various styles, from simple and elegant to flashy and over-the-top. But with so many options on the market, how do you choose the right one? Here are a few things to keep in mind when shopping for women's wristwatches:
Details and materials: When it comes to women's wristwatches, the devil is in the details. From the type of metal used to the quality of the stones, every element should be carefully considered. And don't forget to pay attention to the strap and its add-ons like diamantes and ornaments. The material and color can make or break the look of a watch.
Functionality: Do you need a watch that simply tells time or one with additional features like a stopwatch or timer? If you're active, you might want to look for a sports watch with features like a lap timer or heart rate monitor. If you're looking for something more fashion-forward, there are plenty of options you can splurge on.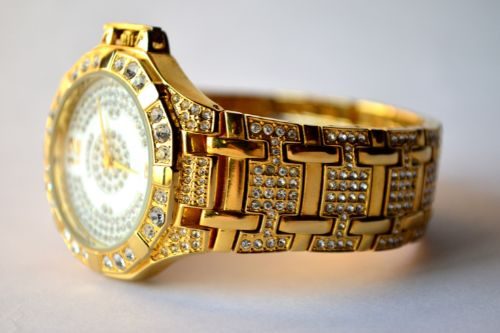 casual or formal
Wristwatches come in a ton of styles to suit any occasion. However, there are two main categories: casual and formal. Casual wristwatches are typically less expensive and often have more fun and trendy designs. They are perfect for everyday wear or for casual events such as going to the beach or running errands. Formal wristwatches, on the other hand, are typically more expensive and have a more classic design. They are often made of gold or silver and often have diamonds or other precious stones. Formal wristwatches are perfect for special occasions such as weddings or black-tie events. So, which wristwatch do you need? It all depends on your personal style and what type of event you will be attending.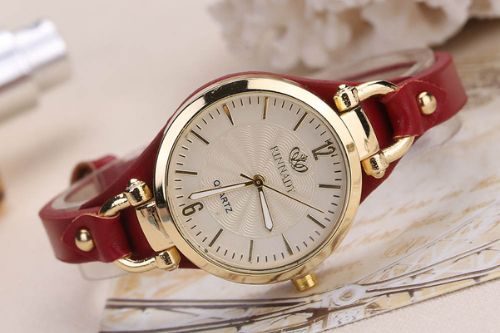 wrap up
When you're shopping for a wristwatch, you must be picky because the wristwatch will reflect your personality. Are you looking for something formal or more casual that you can wear every day? Do you need a trendy wristwatch or a more classic one will do? Since quality wristwatches are expensive, not just any option will make the cut, especially if you have a style statement. By following the tips we have shared above, you can get yourself a nice wristwatch that looks dazzling and complements everything you wear.
So instead of choosing any wristwatch, do your research and pick the best one within your budget.