5 Wristwatch Styles for the Modern Man
There's no question that wristwatches are one of the most essential accessories for men. Not only do they serve a practical purpose, but they can also add a touch of style and personality to any outfit. So if you're in the market for a new watch, how do you know which style is right for you? Today, we'll look at some of the best styles for men and discuss their key features to consider when making your purchase. 
Read on to find the best wristwatch style for yourself! 
Dress Watches
Dress watches are sleek, elegant, and understated – the perfect accessory for a well-dressed gentleman. But dress watches are more than just a fashion statement. They are also highly functional and loaded with features designed to make your life easier. For instance, most dress watches have a simple dial with easy-to-read Roman numerals. And many dress watches are also equipped with a calendar function, so you can always know what day it is.
Dress watches complement the style of any formal outfit, and they are often smaller and more delicate than other types of wristwatches. While some men may prefer a more functional or rugged watch, dress watches are the ideal choice for those who want a timepiece that exudes elegance and refinement. Without a doubt, these elegant watches are the perfect choice for any man who wants a sophisticated and stylish timepiece that is also highly functional.
Field watches
In an age where smartwatches are all the rage, it may seem strange to advocate for the humble field watch. However, these time-tested watches offer several advantages that make them ideal for fashion-forward men. For one thing, field watches are typically much more durable than their smartwatch counterparts. They can withstand rough conditions, from scaling a mountain to working in your backyard. And if you do manage to break them, they're usually easy and inexpensive to repair. 
A field watch is an effortlessly beautiful solution for modern men who want to stay connected without sacrificing style. These watches are rugged and reliable, with features like water resistance and shock resistance that make them ideal for active lifestyles. In addition, field watches often include convenient features like stopwatches and timers that make them perfect for keeping track of appointments or workouts. With their sophisticated design and practical features, field watches are surely the ideal wristwatches for gentlemen.
dive watches
There's something about a dive watch that oozes masculinity. Maybe it's the rugged design or the no-nonsense functionality. Either way, dive watches are the ideal wristwatch for men who cannot make do with average accessories. And there's more to their beauty than just meets the eye. For starters, dive watches can withstand even the most extreme conditions. And because they're so durable, dive watches often last a lifetime. So when you invest in a quality dive watch, you know you're getting your money's worth.
In addition to their durability, dive watches are also known for their precision and accuracy. Whether you are timing your laps in the pool or tracking your progress on a lengthy hike, a good dive watch will help you stay on track. And with so many features and variations available, you can easily find a dive watch that perfectly suits your needs.
chronographs (aviator or racing watches)
In today's fast-paced world, it's good to keep track of time. However, not all watches are created equal. Chronographs are ideal for today's tech-savvy world where we seek advanced features in almost everything. Chronographs measure short time intervals, making them perfect for timing events like races or meetings. They also typically feature a stopwatch function and multiple dials for tracking different times, giving them a more sophisticated look than traditional watches. 
Moreover, many chronographs include features like water resistance and tachymeters, making them even more functional and stylish. If you're looking for a casual watch to wear on the weekends or a dressier option for the office, chronographs are the perfect choice for the modern man.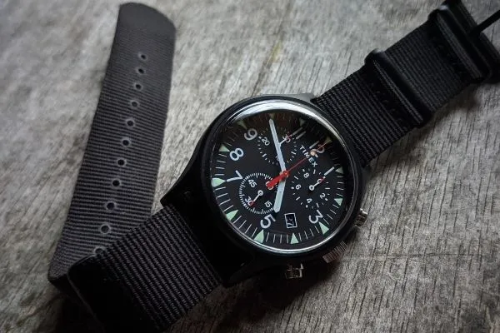 luxury watches
Luxury watches have long been considered a status symbol. A luxury watch is so much more for fashion-conscious men. It is a reflection of his style and taste. It is an expression of his success and a way to impress those around him. Luxury watches are also incredibly well-made, using only the finest materials and craftsmanship. This attention to detail results in a timepiece that is not only beautiful but also built to last.
Luxury watches are typically made from high-quality materials such as gold or silver, and they often feature intricate details such as engravings or jewel-encrusted bezels. In addition, many luxury watches come with a leather strap, adding to their sophisticated look. Whether worn for a special occasion or everyday office wear, luxury watches are the perfect accessory for the modern man.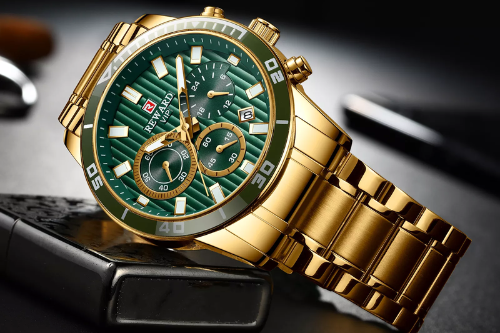 summing up
While there are endless options for wristwatch styles for men, a few key trends have emerged in recent years. For example, dress watches with simple, minimalist designs are becoming increasingly popular. Additionally, many men opt for sporty watches with features like stopwatches and lap timers. And finally, vintage-inspired field watches are also gaining in popularity, as more and more men appreciate the classic appeal of these timepieces. Whatever your style, there is sure to be a wristwatch to suit your personality.
So take your time and explore all the options until you find the perfect one.